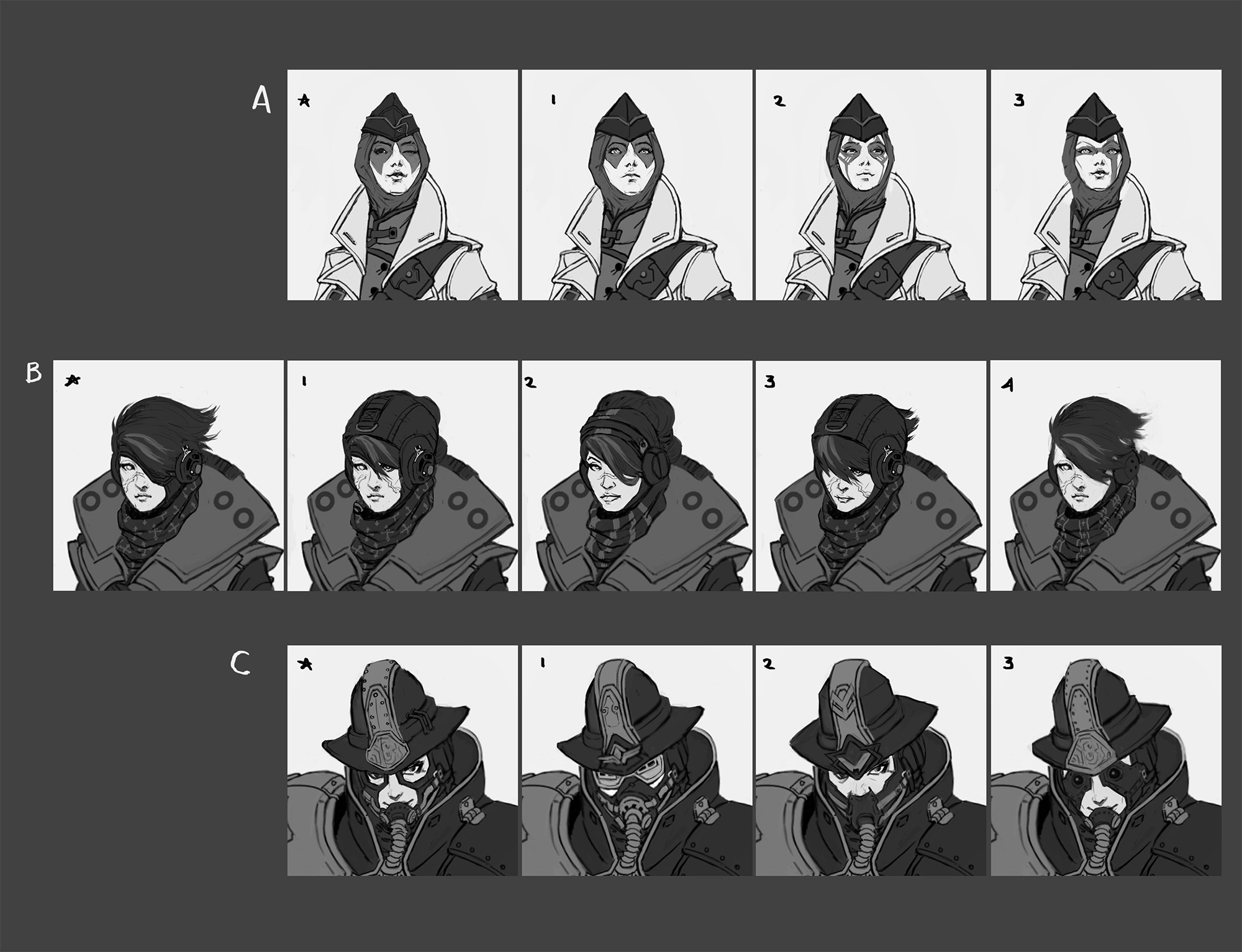 thumbnailing process
I was shown this process by Bjorn Hurri, which I adopt now to how i work. Starting with quick thumbnailing in the beginning. Focusing on shape design and readability.
The idea is to create an assassin character that has a style influenced by world war 2 era fashion, but not tied down to that time period.
design refinement
At this stage, after revisions and inputs, the chosen designs are taken to the next stage. I also experimented with other classes to allow more possibilities.
At the end number 1 was chosen as the Sniper.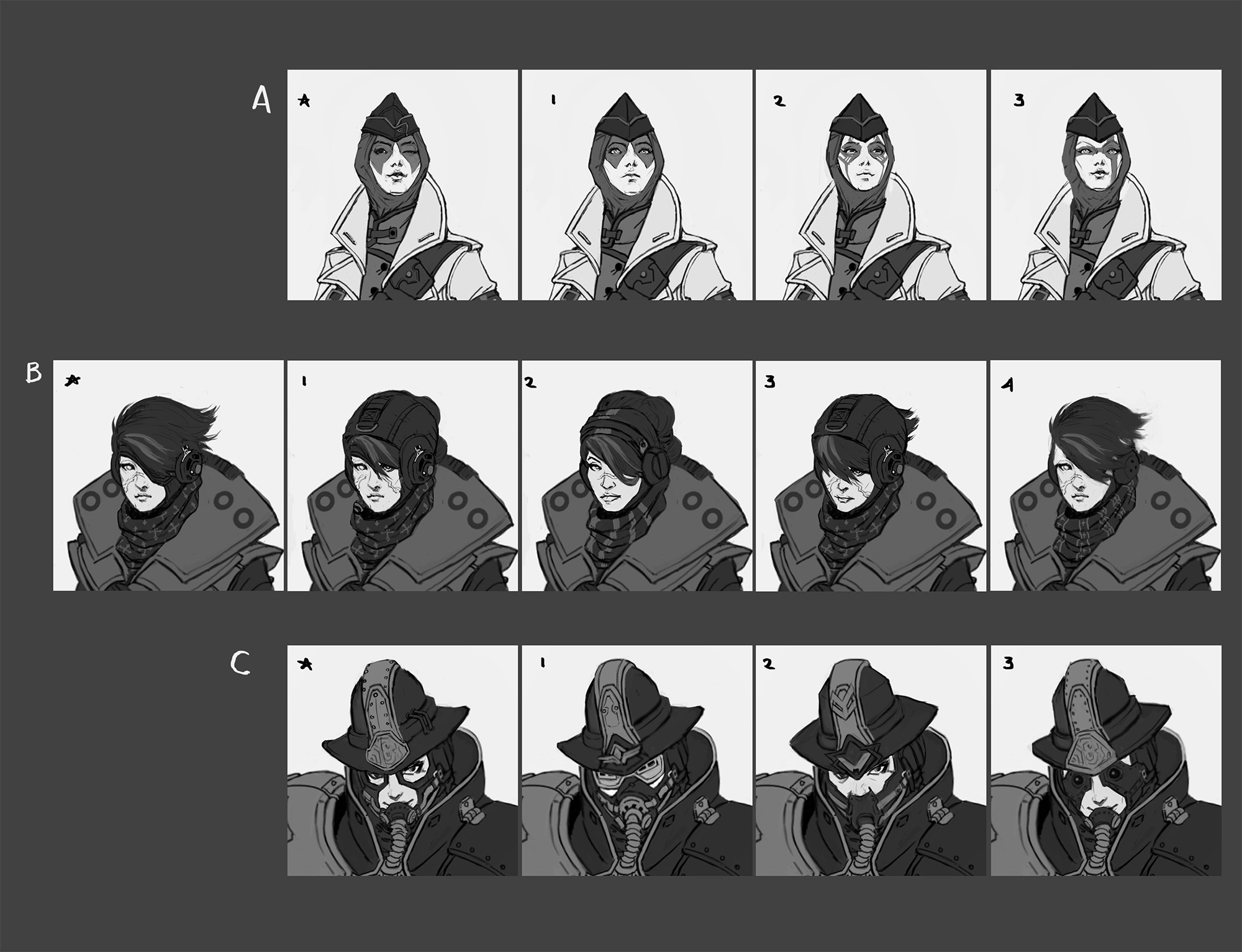 head variation
I wanted the sniper to have a playful yet lethal personality.
head variations were made to find the most suitable design that fits her character.
At this time I also worked on the other members head designs.
finaling the design
the chosen designs and material call out
grayscale
a grayscale rendering helps me to see if any areas need further work before going into color
color pass
I did a quick color pass to see how the colors are working together and making sure that it contributes to her character
final design
final rendering of the sniper character